PITTSBURGH, Feb. 10, 2021
– BHCOE Accreditation has recognized The Children's Institute of Pittsburgh with a telehealth accreditation, acknowledging the organization as a behavioral service provider dedicated to continuous improvement in applied behavior analysis. BHCOE Telehealth Accreditation recognizes behavioral health organizations that excel in the areas of clinical quality, staff qualifications and consumer satisfaction and promote systems that enhance these areas. These areas are measured with a wide-ranging audit, including a full review of organizational compliance, human resources requirements, patient intake, clinical practice and technology, and privacy and security.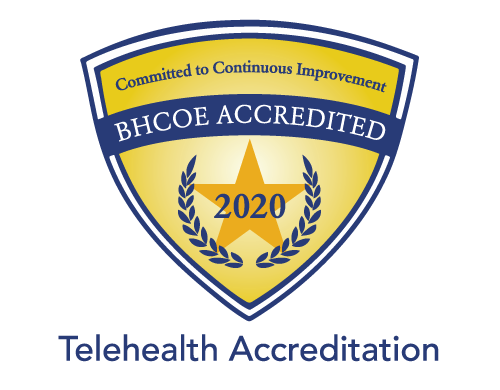 BHCOE Telehealth Accreditation is the only applied behavior analysis (ABA)-specific accreditation for telehealth services, consisting of an interview, document review and systems analysis. It provides feedback regarding clinical best practices, staff satisfaction and turnover, and consumer protection. Acting as a third-party, the organization systematically measures and reports on existing quality criteria in the behavior analysis community using standardized methods and practices, and accredits only those service agencies that meet these standards.
"Since 1902, the Children's Institute has consistently evolved to best meet the needs of the children and families we serve. More than a century later, we remain rooted in phenomenal care and innovative practices," said Angela Nofi, M.Ed., BCBA, LBS, director of autism services at The Children's Institute of Pittsburgh. "BHCOE Telehealth Accreditation demonstrates how the highly-trained professionals within our ABA program and Autism Services team have adapted to the changes in the world around us to best address the needs of individuals with special needs through telehealth services."
About BHCOE Accreditation
BHCOE Accreditation is a trusted source that recognizes behavioral health organizations committed to continuous quality improvement. BHCOE offers a third-party measurement system that differentiates and provides independent feedback on clinical quality indicators. The BHCOE criterion features standards that subject-matter experts developed to measure effective applied behavior analysis services. For more information, visit
www.bhcoe.org
.
About The Children's Institute
Established in 1902, The Children's Institute of Pittsburgh is an independent and licensed nonprofit organization whose mission is: To Heal. To Teach. To Empower. To Amaze. The passionate team at The Children's Institute is dedicated to the amazing kids and families they serve, helping children to reach their full potential through educational services, outpatient physical and behavioral health services, and child and family services. The Children's Institute serves more than 6,000 children each year at seven campuses across Western Pa. Visit
www.amazingkids.org
or call 412.420.2400 to learn more.