On one special day at The Children's Institute of Pittsburgh, Santa doesn't arrive in a sleigh with eight tiny reindeer. The jolly old elf appears in a police cruiser, with more than 60 officers in tow for the annual
Presents from Police
event.
Presents from Police
founder and Aspinwall Police Chief, Dave Nemec, looks forward to this event all year. "It's almost like Christmas Day. It feels like Christmas Day."
"Every year it's been bigger and bigger," said Aspinwall Police Deputy Chief Mike Vith. "We started with just eight or nine police cars, and by 2019, we had maybe 60 to 65 officers, 60 police cars, and two box trucks full of toys!"
Nemec and Vith have spearheaded the
Presents from Police
program for the past six years, and the 2022 event was exceptional. A motorcade of more than 10 local police departments, along with officers from the City of Pittsburgh, the Port Authority, the Bureau of Alcohol, Tobacco and Firearms, and the Pennsylvania State Police, roared into The Day School parking lot on Tuesday morning, bringing presents and holiday cheer for every student and classroom.
"Everyone can't wait to get here," said Chief Nemec, "[The officers] can't wait to load up their cars and come here."
This year, Presents for Police was able to deliver presents to each classroom, based on their
individual Amazon Wishlists
. Billi Jo Huffman, chief school administrator at The Day School, added, "The joy and excitement on students' and staff faces when they see Santa and Mrs. Claus escorted by our wonderful police departments is priceless. We are always so grateful for all of the officers who are so generous and take time out of their day to help grant our classroom wishes and support our students- it truly makes their holidays so special."
"Chief Nemec and I live for it," said Deputy Chief Vith. "It's chaotic for a couple of weeks, but at the end to see smiles, and cheer, and happiness…it's all worth it."
Chief Nemec agrees. "I think when we come over to The Children's Institute, it's just the smiles. They are gifts back to us as police officers. Yes, we're giving physical gifts, but we just love to see the smiles from the kids. Those are presents back to us."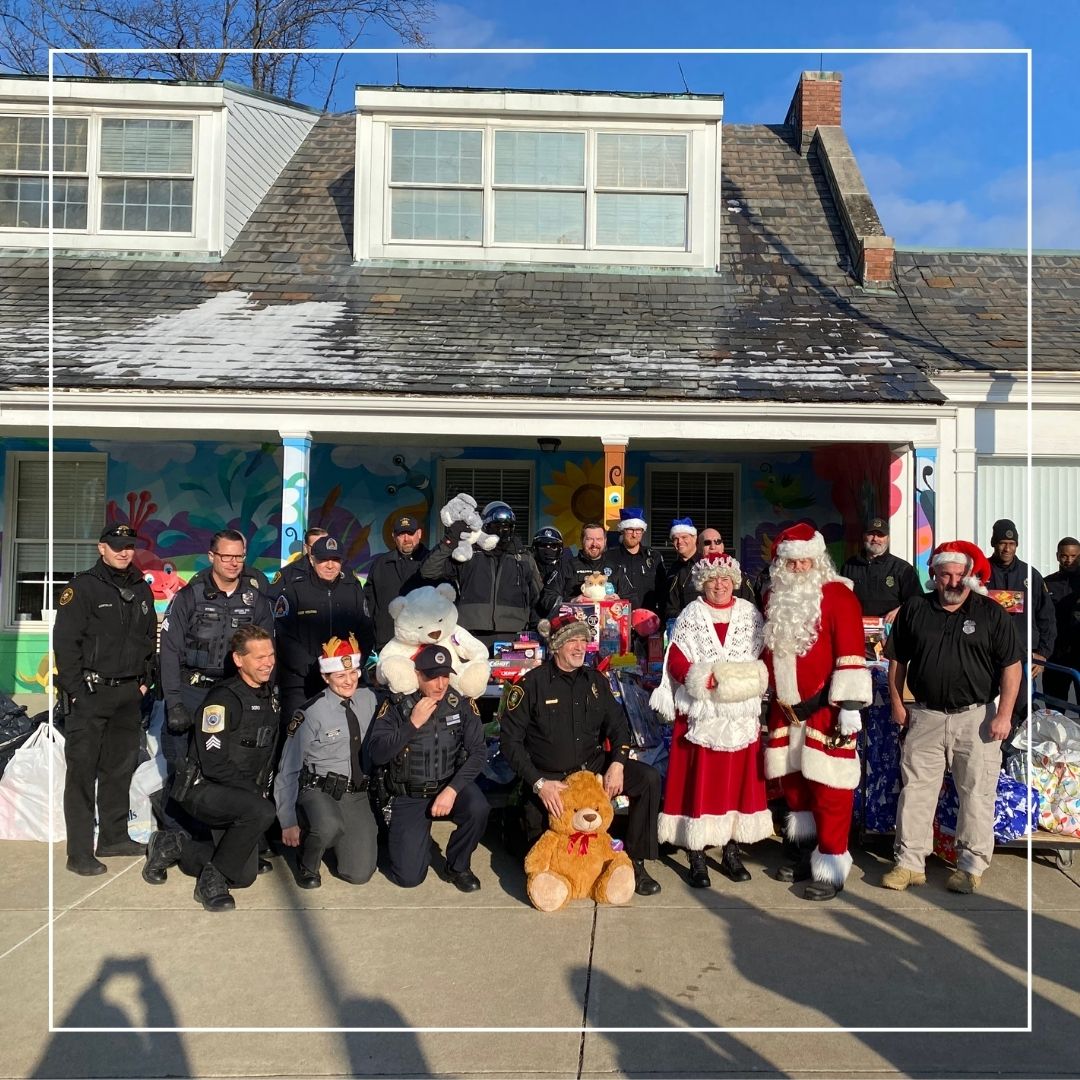 Thank you to Aspinwall Police Department, Shaler Township Police Department, Port Authority of Allegheny County Police, Pittsburgh Bureau of Police, PA State Police, Bethel Park Police Department, ATF Agents, Indiana Township Police, Sharpsburg Police, Blawnox Police, Hampton Police, Allegheny County Police Department, Allegheny County Sheriff's Office, Fox Chapel Police and Mr. and Mrs. Santa Claus!